---
Welcome, y'all!!!
by Alex - 23 Feb. 2015
---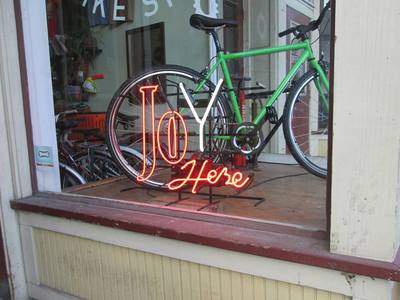 Hey everyone. Thanks for visiting the new Joy Machines Bike Shop website.

It's a simple page, but we really like it and hope you will to. Obviously, the site contains all the most essential basic information you might need to know about our shop (location, hours, contact info, products and services offered, etc). In addition to that stuff, the website will also be updated regularly in the form of blog content, "Hot Deal" announcements, and dissemination of any other relevant developments that may come along.
You can even sign up for our semi-regular newsletter, wherein we will offer special seasonal deals and keep you apprised of any cool new stuff that may be going on here at the shop or in the Cleveland bike community at large.
Nothing more for now; just a friendly "Hiya" and "Welcome." Now let's all close our eyes and hope for double-digit temperatures.